Featured Products
What Makes Orca Tactical Gear Unique
Orca Tactical is a supplier of high quality, military grade tactical and shooting gear and outdoor sporting goods. We are based in the great state of North Carolina near Fort Bragg, home to the US Army's XVIII Airborne Corps and close by the USMC Camp Lejeune Marine Base. North Carolina is plentiful with numerous outdoor activities available in both the Appalachian Mountains and at our Outer Banks beaches not to mention the areas many lakes and rivers.
Orca Tactical was born on a napkin in the owner's local garage with the idea that the local military community, as well as local first aid personnel, outdoor, sports, and gun enthusiasts, needed easy access to a specialized provider of high quality tactical and outdoor gear. Relationships were developed with active and retired military personnel, local outdoor enthusiasts groups, and fire/police personnel to determine what accessories they needed to support either their jobs or personal interests and hobbies.
A Word from our Happy Customers
The more I use it the more I love it. I bought it to hold all my diabetic supplies for when I travel. I work in DC and I am in federal buildings where I am not supposed to bring bags into certain areas for security reasons. This small size lets security search it in seconds and I have peace of mind. I also decided to by another one to use a "murse" to carry my everyday items like cell phone, wallet, my CCW and candy (just in case.) The velcro strip across the top lets me add my moral patches from when i was on Active Duty in the Army. All in all a great first aid bag and a better everyday carry.
The Environmental Health & Safety Officer got this pouch for officers to have in their "Go Bags". Pouch has worked out well that I got one for my own "Go Bag". Highly recommend.
Well made product, solid construction and reinforced stitching. Design is well thought out with lots of options for organization as is typical with this type of product. Exceptional customer service, the owner personally reached out to make sure I was happy with the product. Would highly recommend this product, and will be looking into other products from this company.
Absolute Highest Quality MOLLE Tactical Gear Bags & Pouches I've seen or owned. I am a military veteran and am very familiar with military quality and accustomed to the ruggedness of military gear - especially the MOLLE system. This Medical First Aid pouch from Orca is the best quality I've seen. I own packs, bags and pouches from all the big names - Hazard 4, Condor, Blackhawk, Voodoo, etc. - and am proud to have this Orca pouch!

The Orca quality is even higher than Hazard 4.
The quality of the fabric, the zippers, the seams and the snaps is all top-notch. The zippers seem to be rugged and are very easy to operate. Inside the pouch are elastic loops and a pocket that will make it very easy to organize first aid supplies.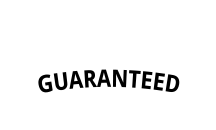 Your satisfaction is our main concern
Highest Quality Products - 100% Money Back Guarantee - Quick Shipping - Best Customer Service